Mughal royalty Mughal emperors are not unknown for polygamy. But still many emperors were served by women in harems and slave girls. Humayun was an exception. Akbar was served by 5000 women in his harem. Harems are the secluded places where women from different regions were kept and only kings are allowed to enter in the harems. The women in harem were not allowed to have any social connections. Jahangir who had 25 wives but still served by a new slave girl every night, Shah Jahan lust for pretty women in his old age. Aurangzeb was puritanical but had conjugal bliss with four wives.
Mughal Royal Ladies

It is believed that the Mughal queens used to change their dresses a lot of time in a single day and they would gift it to the servants. they will not wear the dress again

Nizam of Hyderabad

The last Nizam of Hyderabad, Osman Ali khan, was one of the wealthiest Nizam but he used to restrict himself from spending Rs. 83 per day ( as of todays currency) for himself. He used to knit his own socks, wore patched clothes, crumbled turbine and smoked half cigar to offer the remaining to his guest. The contrast lies when he owned Rs. 4113 M ostrich-egg sized diamond that worked as a paperweight !! he invested 82 M in London bank street which has grown 30 times till now. Terrified of revolution in the country, he decided to move 246 M banknotes out of the country but left it in the middle. The lorries rot and the banknotes were eaten by rodents and termites. He shrugged of his loss when he heard about that. He had 86 mistresses, 100 illegitimate sons and employed 38 staff to dust palace chandeliers.

Maharaja Bhupinder of Patiala

Maharaja Bhupinder of Patiala had 88 children and large number of concubines. He had a bizarre sexual attitude . He used to make the concubines sit bare chest in the rim of the swimming pool while he enjoyed swimming. The most bizarre fact was he used to parade naked once in a year before his wives to assure them that he is completely well and alive. In 1922, when prince of Wales arrived in India, he was the one who owned 1400 pieces of dinner set made of gold and silver. Maharani Bimla Kaur of Patiala was his favorite wife and she accompanied him in most of the foreign tours. In a book called "Freedom at midnight" by Dominique Lapierre and Larry Collins, they said, "it had been the custom of the Maharaja to appear once a year before his subjects naked except for his diamond breastplate, his organ in full and glorious erection."

Prince Manvendra Singh Gohil

Prince Manvendra Singh Gohil suffered from depression and humiliation for publicly declaring himself as gay. The royal family disowned him due to his homosexuality. He said that he declared his sexual orientation publicly so that people with same orientation can openly discuss it. But the situation turned opposite and he was accused of bringing dishonor to the clan. He was the only royal who was strong enough to declare himself as gay.

Mughal King Shah Jahan

Taj Mahal is always considered the epitome of love of Shah Jahan towards his better half, Mumtaz. But Tajmahal is the symbol of maternal death too. Mumtaz died at the age of 39 while giving birth to her 14th child. She died due to pregnancy complication caused by repeated birth in short time.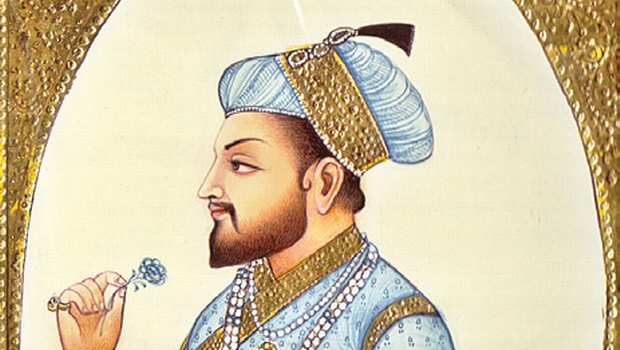 Maharana Kumbha, Rajasthan

In 1443, Rana Kumbha was unsuccessful in his endeavor to construct the fort walls of Kumbhalgarh. Priest suggested him to offer human sacrifice. But it was not just a human sacrifice, the fort was constructed where the head of human fell and wherever the body fell, the fort wall was constructed. It is believed that he secretly killed thousands of humans for constructing the fort walls.

Firuz Shah Tughlaq's affair

When Firuz was a prince, he was very indulged in hunting activities in jungles. There was a place deep inside the jungle where people abandoned by their families used to live. There was a lady by name Gujri. Firuz meet Gujri and fell in love. Gujri used to earn her living by selling milk. When Firuj offered her the honorary position in Delhi, she refused to accompany him. He built a fort for her in Hisar and built a palace for himself to meet her.

Kishan Singh, the Maharaja of Bharatpur

Kishan Singh, the Maharaja of Bharatpur was one of the "kinkiest of the kinkiest" royal. He was very fond of swimming as it was his hobby. He had 40 queens and he used to bathe with all of them. He had a pond made of pink marbles and the stairs towards the ponds were made of sandalwood log. On each stairs, there used to be two nude queens with candle in their hand. The other lights were put off during that time. The king used to play with all of them and push them one by one into the pond. At last, all the queens used to dance and the queen with last lit candle in hand used to sleep with the king that night.


Curse on Wadiyar dynasty
The Wadiyar dynasty came into existence after conquering Vijayanagar empire. The king of Vijayanagar empire , Tirumalaraja, was weakened by a fatal disease when he was forcefully dethroned and later murdered. the queen Alamelamma of Vijayanagar empire was able to escape with his ornaments and documents but when she was later confiscated by the soldiers of Wadiyar, she decided to commit suicide by jumping in Cauvery river. before jumping to her death, the Queen cursed the Wadiyar dynasty to a heirless future, "May Talakad turn into a barren expanse of sand; may Malangi (a village on the banks of Cauvery) turn into an unfathomed whirlpool; may the Wadiyars of Mysore not have children for eternity". The Wadiyars still worship Alamelamma, a statute of Alamelamma was found in the palace.

Maharani Gayatri Devi

A powerful lady having the honor of one of the most beautiful lady had a tragic life when she lost her loved one, her husband accidently died while playing polo, she lost her brother and son in 1997