Known as the "queen of the beaches", the Calangute beach in Goa is crowned with miraculous views and briny sea breeze in the womb of mighty nature. From the time of hippies, the beach is always known for the spectacular sunset and sunrise that leaves the tourists awestruck.The early morning of the beach is a nature retreat filled with breathtaking views, mesmerizing sunrise , refreshing morning breeze, hippies playing guitar and tourists performing marshal arts.
Ranked as one of the best ten bathing beach in the world, the beach remains crowded. Once you enter the beach on a sunny day, the striking hotness of the yellow sand is sure to leave a burning sensation in your feet but once you cross the dunes of sand and walk along the stretches of dazzling sands in the seashore soaking your feet in the deep blue water of the Arabian sea, looking back is impossible! 
The humming sound of the gently crawling waves, the gentle whispers of the frolicking trees , the tiny creatures searching their habitats, the lush green hillock in the horizon leaves you overwhelmed. The coning towers of the huge ships sailing beyond the far reaching waves  touching the horizon seems like a picturesque portrait. The wings of the seashore is ornated with palm grooves, coconut trees, colorful shacks and small kiosks selling colorful handicrafts, trinkets, garments and fine eateries.

ACTIVITIES IN CALANGUTE BEACH:
The beach is a paradise for water lovers, adventure seekers and nature lovers. The beach is also a hub of water activities like like kayaking, sailing, wind-surfing, water snorkeling, water-skiing, fishing, etc. Parasailing is another thrilling experience to soar up high in the air , experiencing the cool breeze touching your face and  the overview of the whole beach. Additional activities are  spotting dolphin and crocodiles besides visiting the island for fishing or angling.  The shacks arranged along the seashore are great for relaxing, filling your stomach and enjoying the scenic view after tiresome sports activities. The beach is also popular destination for globetrotters to get proper tan and enjoying a sunbathe.

SHOPPING AND EATERIES:
The small colorful stalls as well as beautiful edifices flocking the beach side sells handicraft boutiques, garments, apparels, accessories, spices and fine eateries. There are a lot of stalls selling embroidered fabrics  like Rajasthani, Karnatakan and Gujarati. The fabrics are quite appealing and a visual retreat for shopaholics. The bars and restaurants arrange the dining both under the shacks and in the beach under the open clear sky. There are many restaurants ready to serve you with beer, wine and delicious eateries to quash your hunger and thrive on the beach for prolong exploration.
Nightlife in the beach is as colorful and clamorous as day with vibrant music, disco, dance and parties. The beach is a hub of party that awakens at night with colorful lights and party freaks.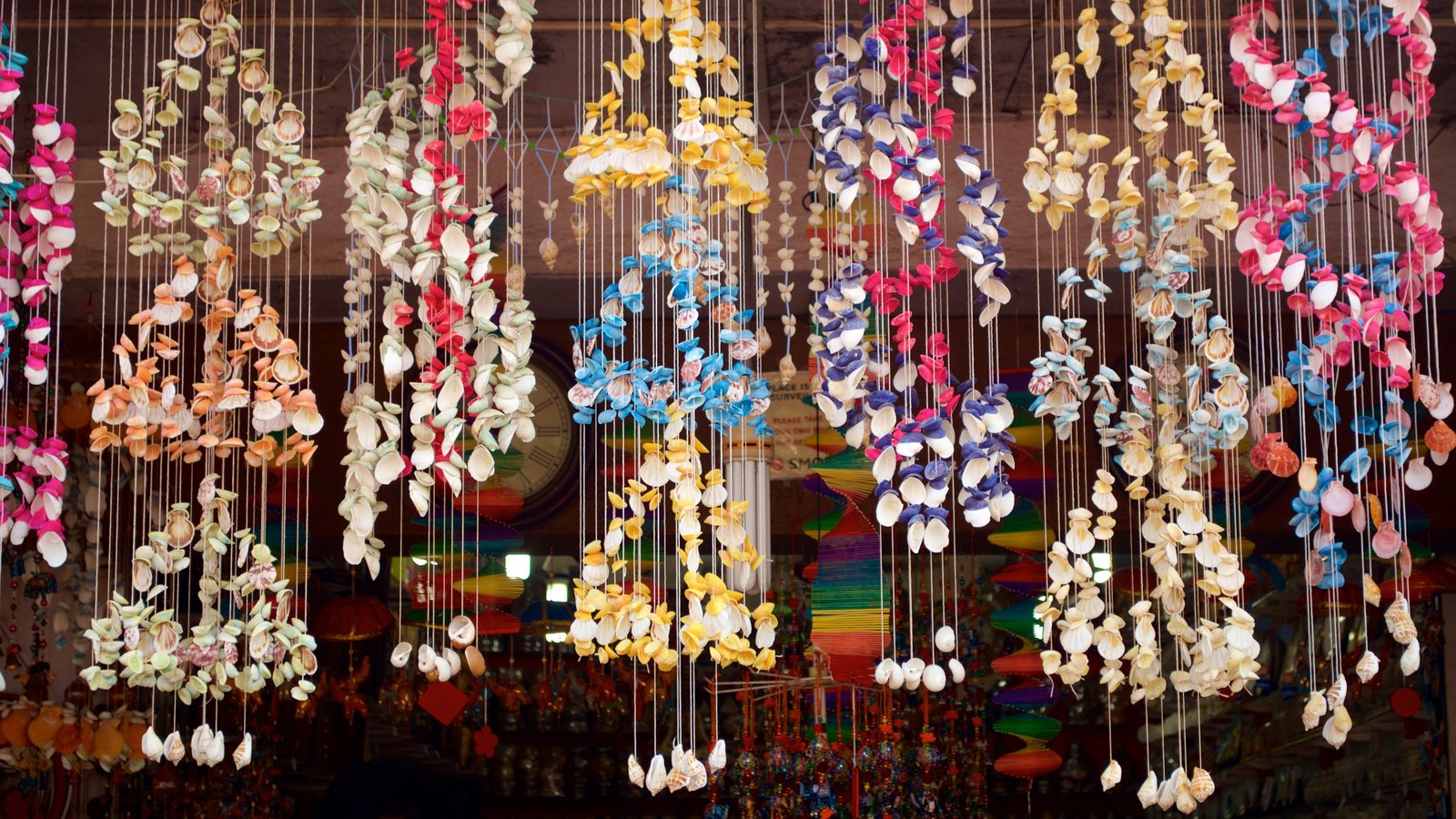 So when are you planning?